Tyndall Cares Grant Program
Tyndall Cares Grants are funds to support community non-profits that focus on education, the armed forces, health and human services
At
Tyndall, we believe in investing in our communities by supporting worthy charities that make an impact.
In 2022, we supported 169 non-profit organizations with $146,000 in grants to enhance their programs, projects, or events. Great non-profits are always searching for new ways to deliver on this mission-- and the women and men of Tyndall are always looking for opportunities to help make a difference.
Do you have an exciting vision that needs a helping hand? Consider applying for one of our Tyndall Cares grants.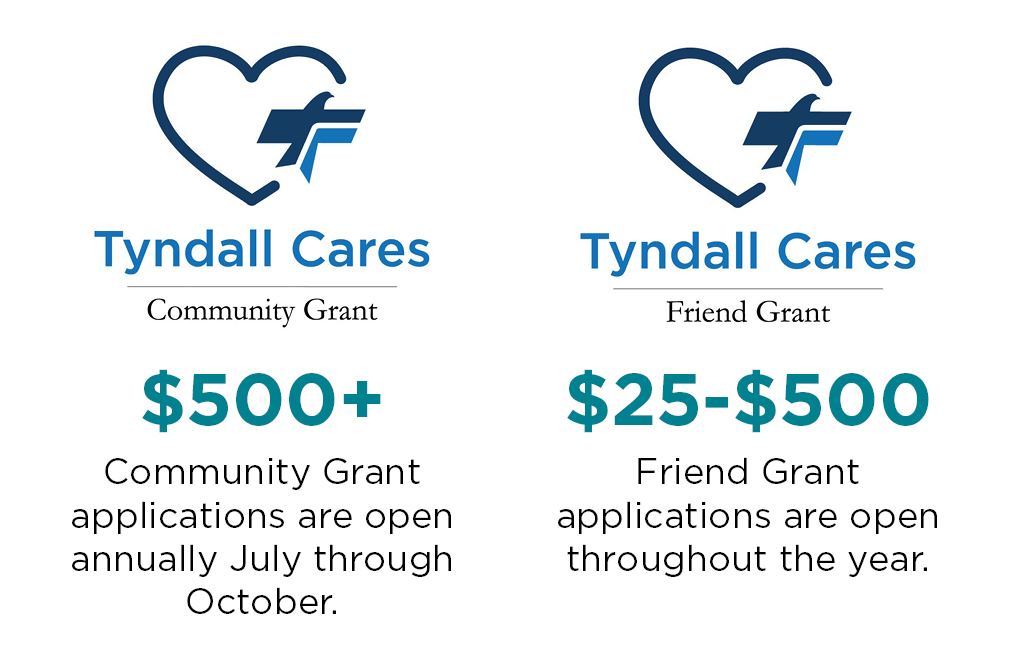 If you know of a worthy non-profit 501(c)(3) that could use support, please refer them to this page to submit a request.
Tyndall Cares Grant Requirements
All Tyndall Cares grants must support non-profit organizations that support community, education, the armed forces, and health and human services and are within our field of membership.
Tyndall considers requests submitted by major, non-profit organizations classified under Section 501 (c) (3) of the United States Internal Revenue Service Code. In addition, certain non-profit and municipal, county, state and federal entities are eligible. Requests will not be considered unless the tax-exempt organizations take full, legal, fiscal, and administrative responsibility for the request and disbursement of any granted funds.
Restrictions
Tyndall does not provide funds for:
Individuals, including, but not limited to, employees of the grant recipient.
Groups or organizations that have as their primary purpose attempting to influence legislation
Grants to primarily benefit employees or families of Tyndall Federal Credit Union, or pay for services, subscriptions, tuition, or memberships.
Travel expenses for groups or individuals.
National conferences, sporting events, and other one-time events (excluding charitable events)
Not to be used for Employee salaries of the organization receiving the grant and the funds must be used for the specific approved cause.
Team sponsorships and athletic scholarships are permissible, but funds must be designated and earmarked for such specific purpose and cannot be placed in a "general fund."

Are you Eligible for the Cares Grant Program?
Congratulations, you are eligible for the Tyndall Cares Grant Program.
Please fill out the form below to apply.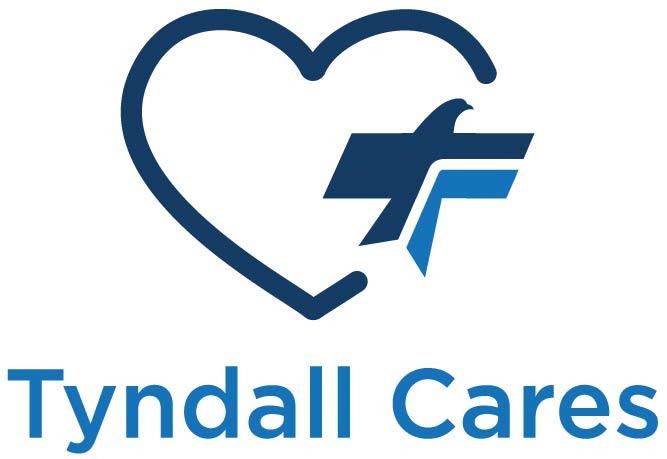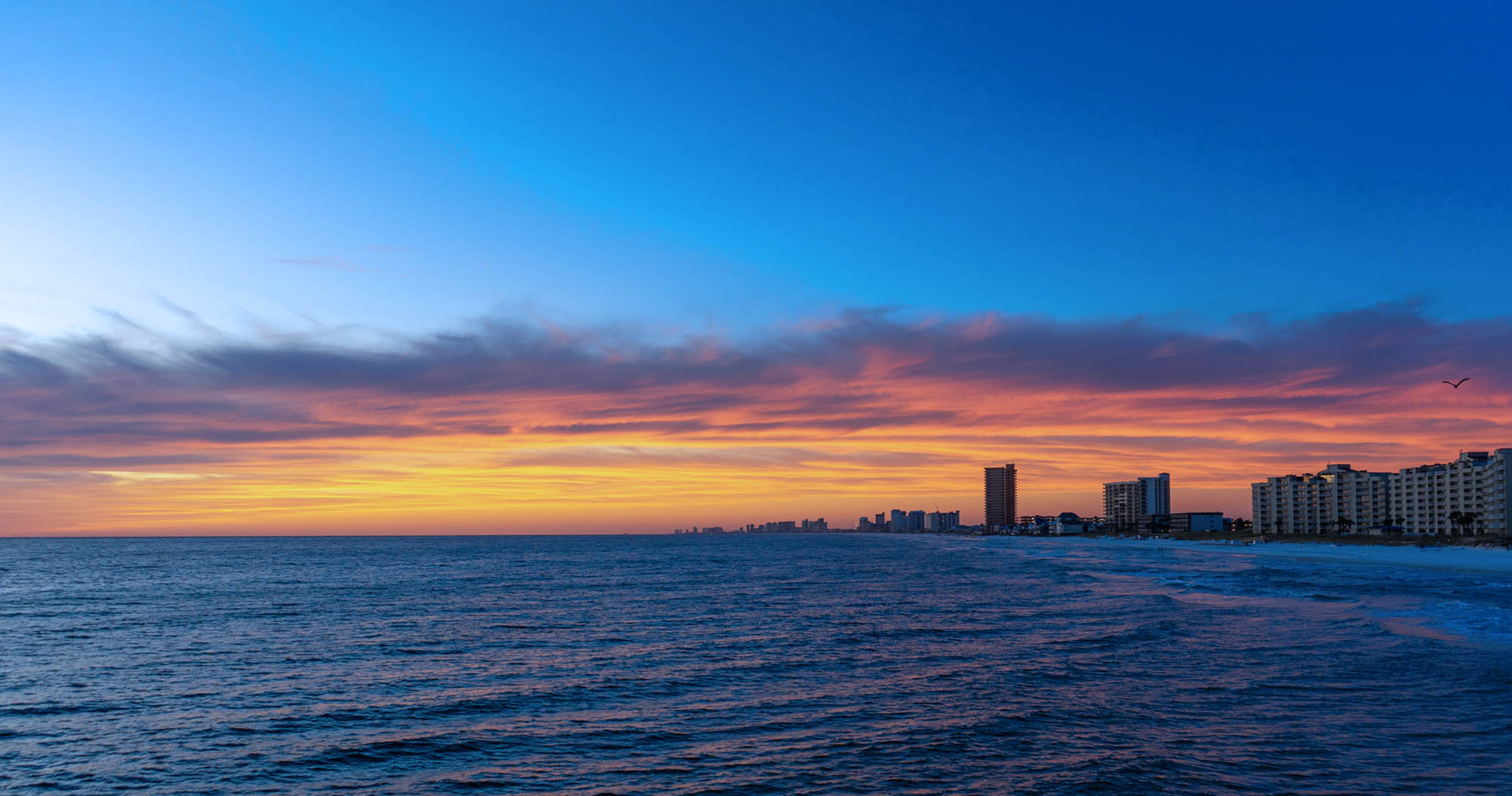 Have a question about Tyndall in the Community?