Make a payment
Most of your loans and bills can be paid online through Tyndall.
Tyndall has multiple convenient ways for you to pay your Tyndall loan.
You can log into online banking and transfer between accounts, set up external transfers, use our Web Payments Center, or log into your Tyndall Mobile app to make payments quickly.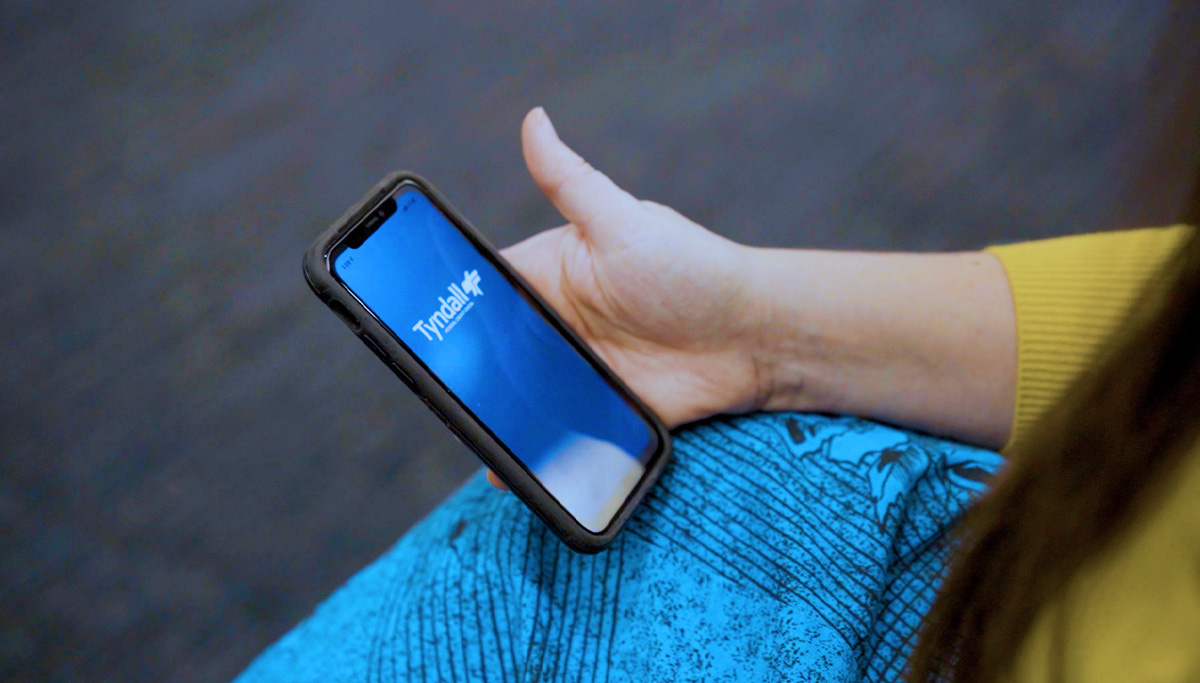 Online Options
Transfer between Tyndall Accounts
Log into Online Banking.
Select Transfers then Create/Edit a transfer to transfer your loan payment from your checking or savings.
You can schedule a one-time payment to process automatically on a particular date, or schedule a recurring payment to process automatically on a specific day each month


Make a Transfer with Online Banking
---

Set-Up External Transfer
Log in to Online Banking by mobile app or desktop.
Once logged in, choose "Manage External Transfer" located in the drop-down menu under "Transfers."
Under "Create Transfer," select "Add a New Account." Enter your external account information by following the instructions, then click "Next."
You can choose to "Verify Instantly" or choose to "Verify with Bank Deposits." Follow the instructions on the screen.
If choosing "Verify Instantly," this process applies to many accounts and uses the highest encryption standards. Your information will never be read or saved.
If choosing "Verify with Bank Deposits," this process takes 1-2 business days, and you will have to finish the verification instructions in your email.
Once your account is verified, your external account will be available in the "To" and "From" drop-downs of "Manage External Transfers.


---
Login to your Mobile App
---
Make a Payment from another Institution
Web Payments Center - Please note that there is a convenience fee of $5.00 per payment. Payments typically post in 1-2 business days.
Make your payment, at your convenience, from anywhere you have Internet access. To use the Web Pay service, you must first create a profile on the Web Pay portal. You will need the following information handy:
Your Tyndall member number and loan suffix
Your 2-digit loan suffix can be found above the loan information on your account statement and in Online Banking, under the "Accounts" tab (01, 43, 64, etc.)
The primary borrower's date of birth
The last four digits of the primary borrower's SSN
A valid email address

---
Set up Recurring Pre-Authorized Payments

The ACH form needs to be submitted 10 days in advance of the payment you are wanting to schedule and can ONLY be used for recurring payments and will post on the requested day.
Through Online Banking - Log in to Online Banking at your convenience, 24/7.
Then:

Navigate to "Tools," then "Forms"
Complete the Recurring ACH Request Form to set up an automated payment from another financial institution
You will receive an email to sign the form

---
By Phone
Contact Center
Genie 24

Simple Telephone banking option to make loan payments; request withdrawals; check account balances, deposits, and withdrawals
---