Officials
Tyndall Federal Credit Union's Elected and Appointed Officials.
Your Board of Directors, Supervisory Committee, and Management work together to ensure that Tyndall Federal Credit Union remains a safe and sound institution.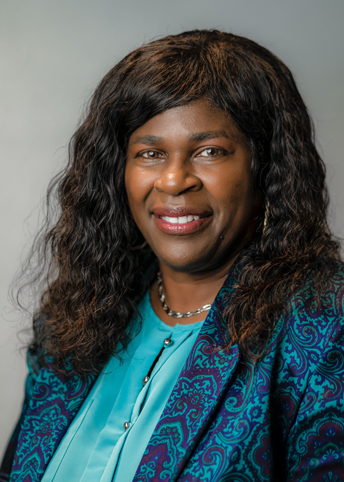 Frances Martin is a Healthcare Management Leader with more than 10 years of experience with Gulf Coast Regional Medical Center. She is immensely passionate about the community and undertaking volunteer opportunities in many organizations. She is the past chairman and current member of the Respiratory Therapy Advisory Board at Gulf Coast State College, Church, Girl Scouts of the USA, The Salvation Army, and Tyndall Federal Credit Union as a member of the Board of Directors and Supervisory Committee. She holds a Bachelor of Science in Health Administration and a Bachelor of Science in Business with a focus in computer science, a Master of Business Administration, and she also holds a Registered Respiratory Therapist degree and credential.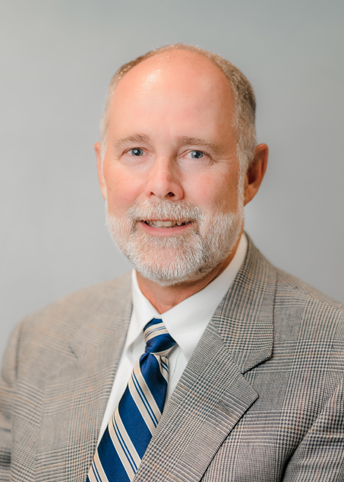 Richard Millett
Vice Chairman
Richard Millett is currently the Vice President of Electrical Engineering at Merrick Industries. He graduated from the Georgia Institute of Technology with a Bachelor's and Master's Degree in Electrical Engineering. Richard is an adjunct professor at Gulf Coast State College where he teaches classes for the Electrical Engineering Technology program. Richard and his wife moved to the Panama City area in 1994. They both grew up in Northwest Florida and are happy to make Bay County their home.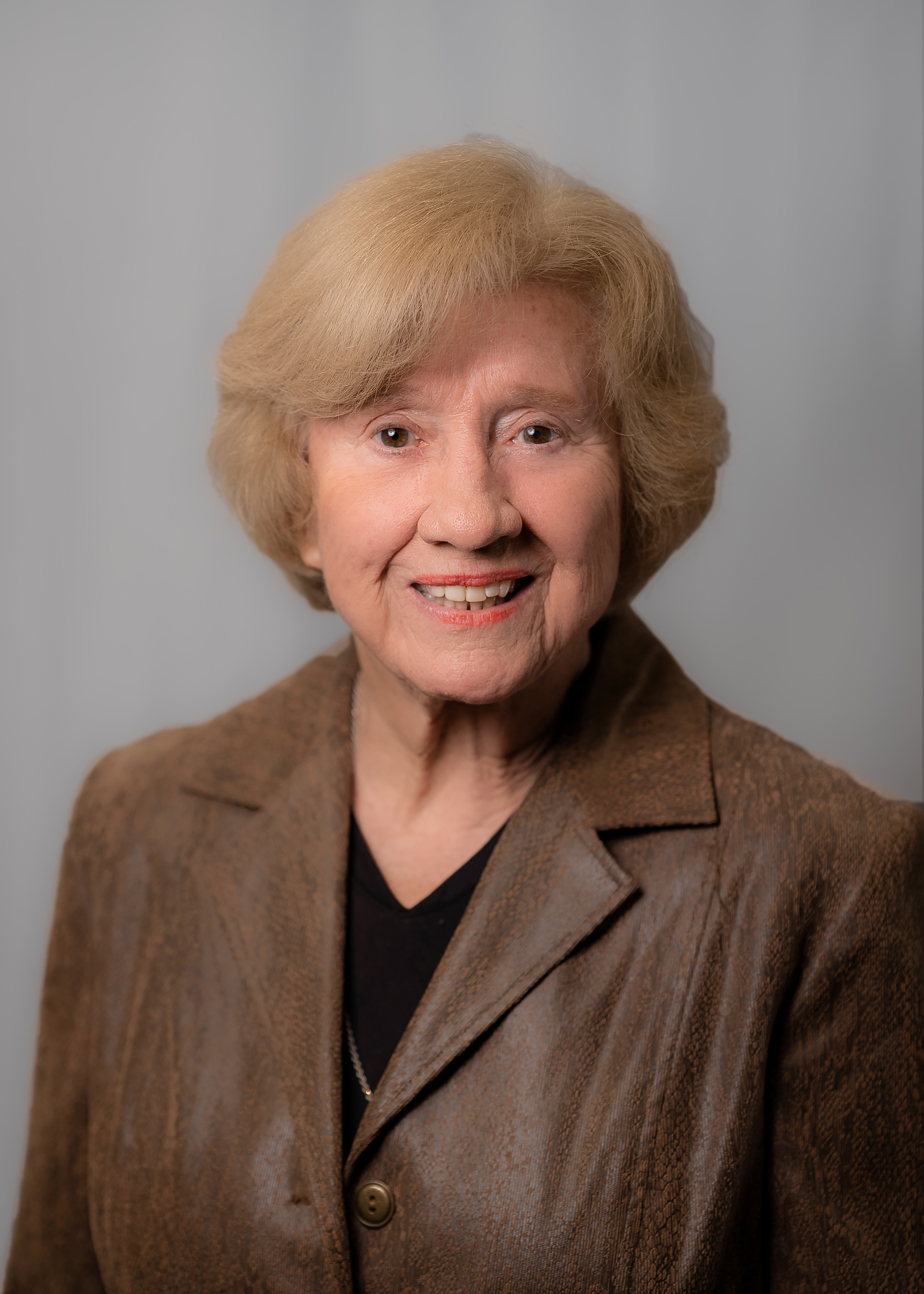 Patricia H. Latham J.D.
Treasurer
Patricia Latham is an attorney, arbitrator, and mediator with experience in corporate, securities, banking, insurance, contract, and employment law. She has served for over 25 years on the panel of arbitrators of both the American Arbitration Association and the Financial Industry Regulatory Authority (FINRA). After obtaining a Bachelor of Art degree from Swarthmore College and a Juris Doctor from the University of Chicago Law School, she served as an attorney with the U.S. Securities and Exchange Commission, practiced law for many years (representing large corporations, banks, small businesses, and individuals), served as a law school lecturer in business planning, and authored eight books on legal topics. In addition, she has volunteered on numerous boards and committees, including as President of a condominium association, President of Learning Disabilities Association of America, and member of an advisory committee of the GED Testing Service. Patricia and her husband are residents of Panama City Beach.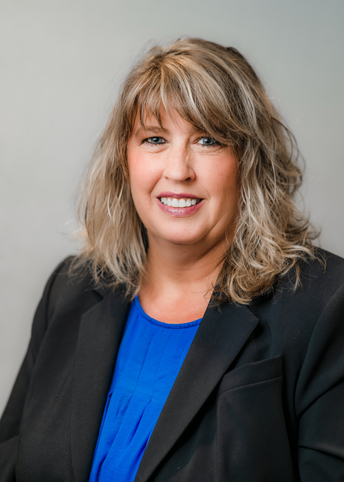 Michelle Franklin
Secretary
Michelle Franklin is a professional pharmacy leader currently serving as the Director of Pharmacy at HCA Florida Gulf Coast Hospital in Panama City. She previously held the position of Assistant Director of Pharmacy in Atlanta at a local hospital for seven years. Michelle and her husband then moved to Colorado and lived there for just under 10 years. While in Colorado, she held positions as a Pharmacy Clinical Manager, Informatics Pharmacist, and Pharmacy Operations Manager, all in hospital pharmacies in the Denver/Boulder areas. In 2009 her family moved to Bay County to be closer to family where Michelle was offered the position with HCA Florida Gulf Coast Hospital. Her family attends Hiland Park Baptist Church and they have one beautiful kitty named Rey.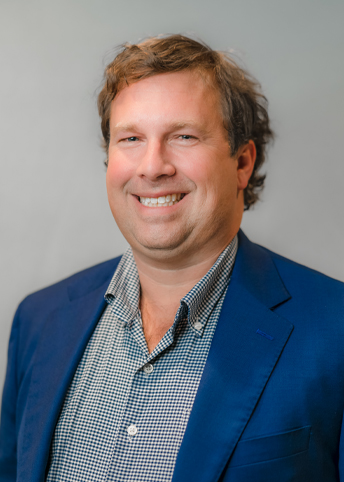 Ted Howell is currently a practicing lawyer with the Perry and Young law firm. He is passionate about his work and the professional problem-solving he does for his clients. He has served at the local, regional, and state levels of various boards, including the Board of Governors of the Young Lawyers Division of the Florida Bar and as a delegate for the last three years to the Alabama-West Florida Annual Conference of the United Methodist Church. Ted currently serves on the Grievance Committee for the Fourteenth Judicial Circuit and on the Board of Trustees for the Marianna-Panama City District of the United Methodist Church. Ted holds an undergraduate degree from the University of Florida in Industrial and Systems Engineering. He then continued his education at the University Of Florida College Of Law. He has been married to his wife, Heather, for 15 years and has two beautiful children, Vivian (11) and Judson (9).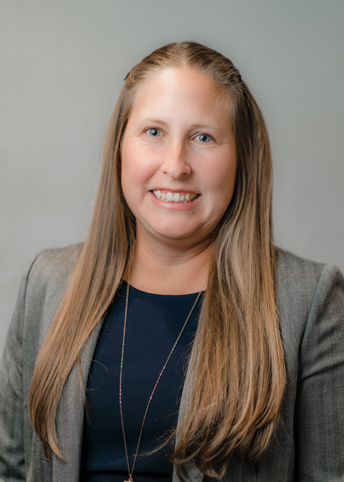 Mindy Porep Rankin
Director
Mindy Porep Rankin is a finance leader currently working as a Florida licensed Certified Public Accountant and a member in Warren Averett, LLC. She is immensely passionate about volunteer work and her volunteer experience includes the TFCU Board of Directors for nine years, the Florida Board of Accountancy, FICPA, AICPA, and Treasurer of the Panama City Area Chapter of Troy University Alumni. Mindy holds a Bachelor's degree from Troy University in Mathematics with a minor in Information Systems and a Master's of Accountancy with a concentration in Taxation from the University of West Florida. In 2009, Mindy was named by CPA Technology Advisor magazine as one of the top 40 CPAs under 40.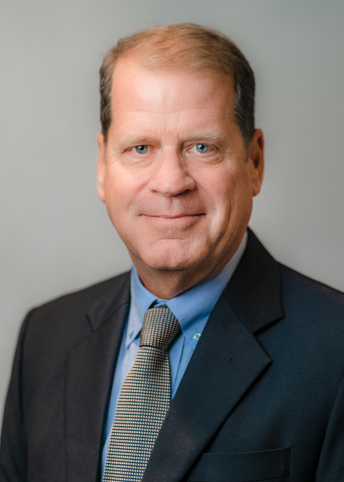 Clark "Buck" Rogers
Director
Clark "Buck" Rogers served our country for nearly 24 years in the United States and abroad. Upon completing college he was commissioned as an officer in the U.S. Air Force. He was a fighter pilot and had assignments as an operational F15 pilot, a demonstration pilot with the USAF Thunderbirds, and a test pilot. He retired from the Air Force in 2007 and began a second career supporting the military initially as a defense contractor and subsequently as a government employee. Buck holds a business degree from Texas State University. He has been married to his wife Valerie for 36 years and they have three grown sons.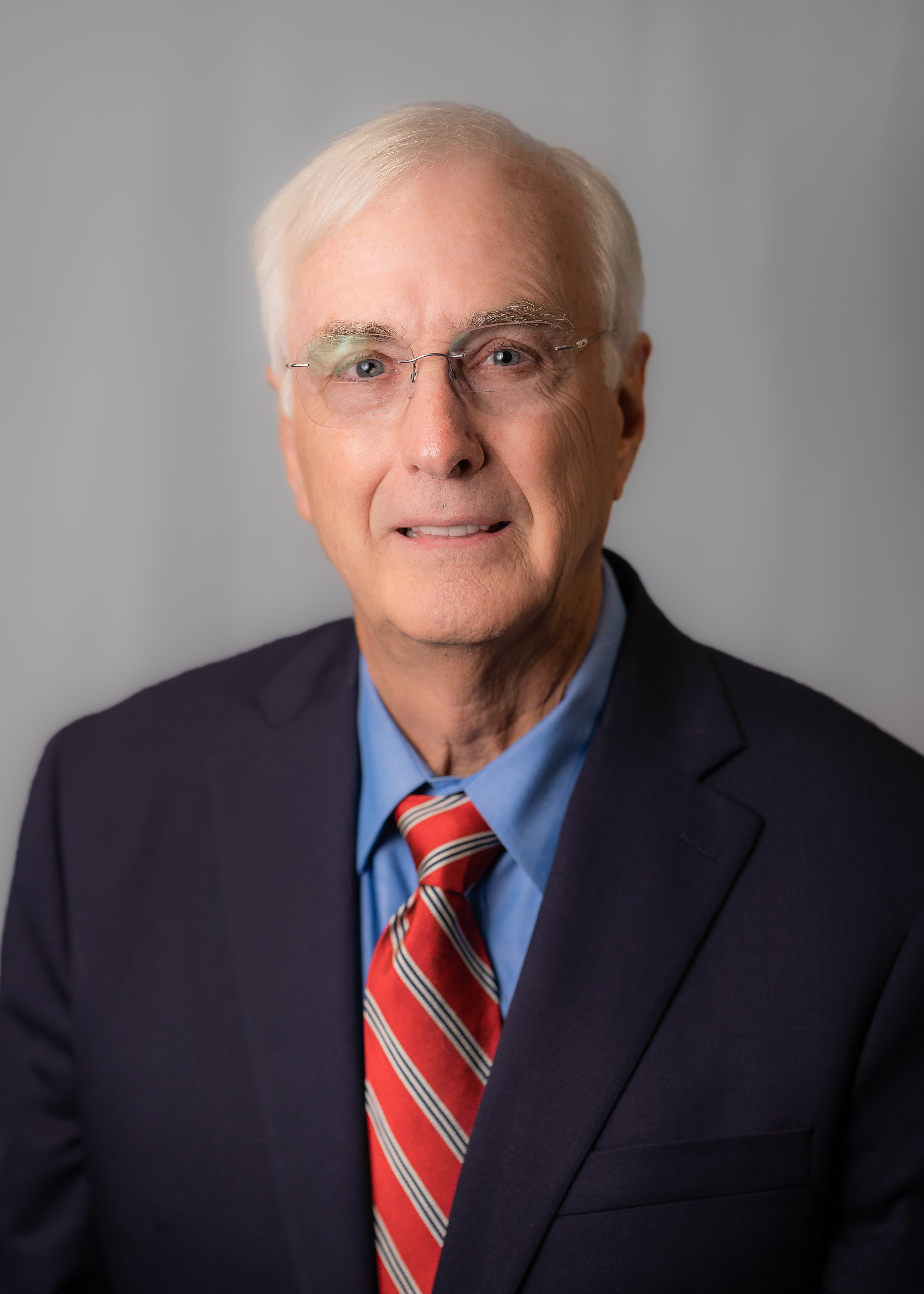 Robert Shumaker is a commercial construction leader with more than 40 years of experience. Before retiring in 2019, he successfully owned and operated Shumaker Construction for 39 years. He has served on the Family Services Board, the Bay County Planning Commission, and his neighborhood Homeowners' Association. He presently serves on the Panama City First United Methodist Church council. He has also been a Rotarian and a Gideon for over 30 years. Robert holds a Bachelor of Science degree from Colorado State University in Industrial Construction Management and obtained his State of Florida Certified General Contractor license in 1975. Robert and his wife have been married for 49 years, they have two married daughters and five grandchildren.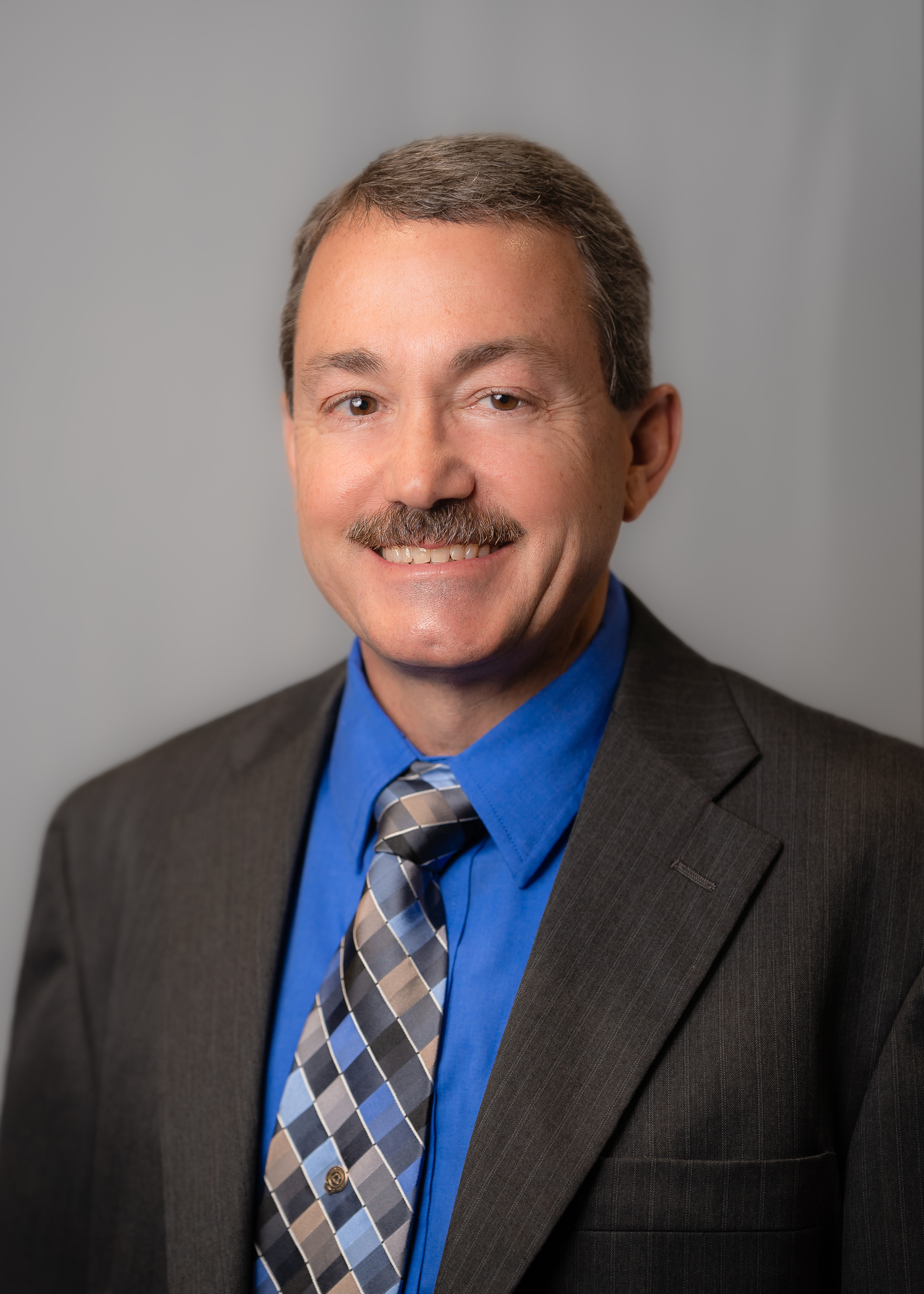 Rusty Thorpe is a technology leader with more than 31 years of experience with AT&T. Retiring in 2021 as a manager of frontline customer-facing technicians in field operations for AT&T. Rusty's style of servant leadership has helped to foster positive relationships with the employees in his workgroups. They worked safely, acted with integrity, and provided an excellent level of customer service. My style of servant leadership has helped to foster positive relationships with the employees in my workgroups. I am very proud of our accomplishments through the years. We worked safely, acted with integrity and provided an excellent level of customer service. Rusty and his wife Terry have been married for 33 years. She retired in 2019 after 32 years of teaching special needs children in Bay District schools. They have a son, Cory. He and his wife Sarah have a 3-year-old named Andruw.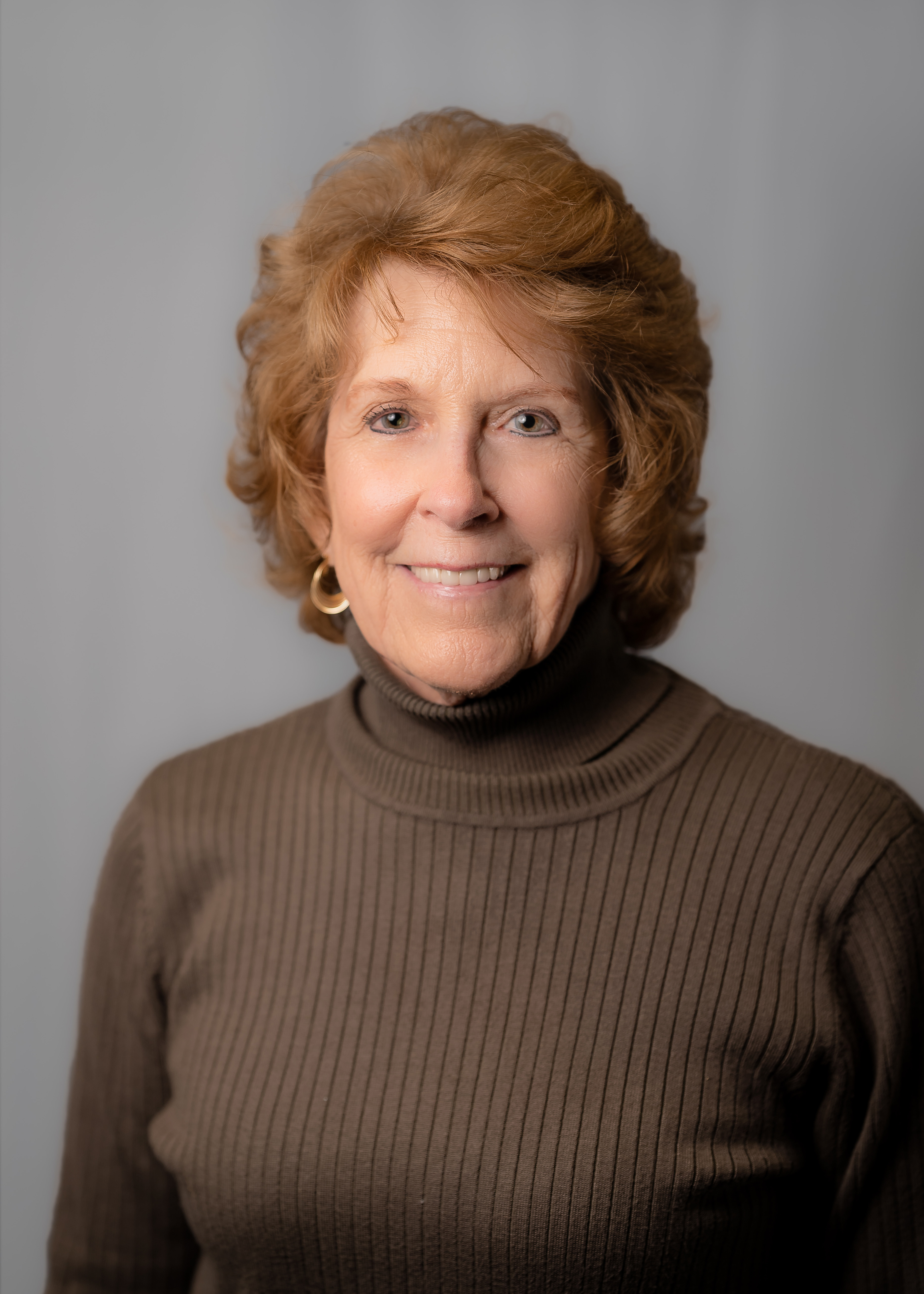 Janis M. Humphrey
Director Emeritus
Janis Humphrey is a brokerage leader working as the managing broker for Century 21 Commander Realty since 1977. She holds many duties including supervising the operation and administration of the offices, developing marketing strategies, presiding over sales meetings and training programs, and supervising the daily activities of the organization. She is involved with the Gulf Coast Women's Club, Bay County Association of Realtors, and Panama Country Club Women's Golf Association, while also serving on many volunteer committees. Janis married a career airman and traveled extensively before settling in Bay County. They have one daughter and two sons who make their homes with their families from Panama City to Houston, Texas.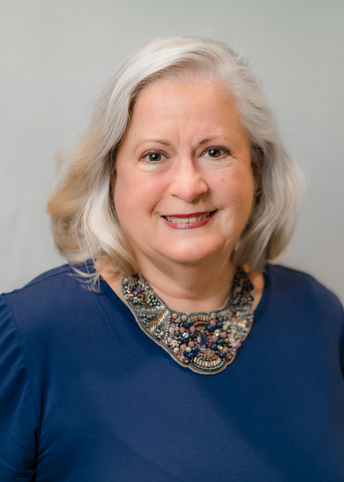 Lucy R. Lewis
Director Emeritus
Lucy Lewis is a finance leader retiring as a C.P.A. from the FSU Finance and Administration Department in 2017. Since retirement, she has been expanding her community involvement to include serving on the Development Board at FSU Panama City and with activities within the United Methodist Church. Lucy holds a Bachelor of Science degree in Accounting from FSU and received her C.P.A. certificate in 1980. Lucy feels she has been blessed in balancing family commitments, community involvement, and a professional career.
---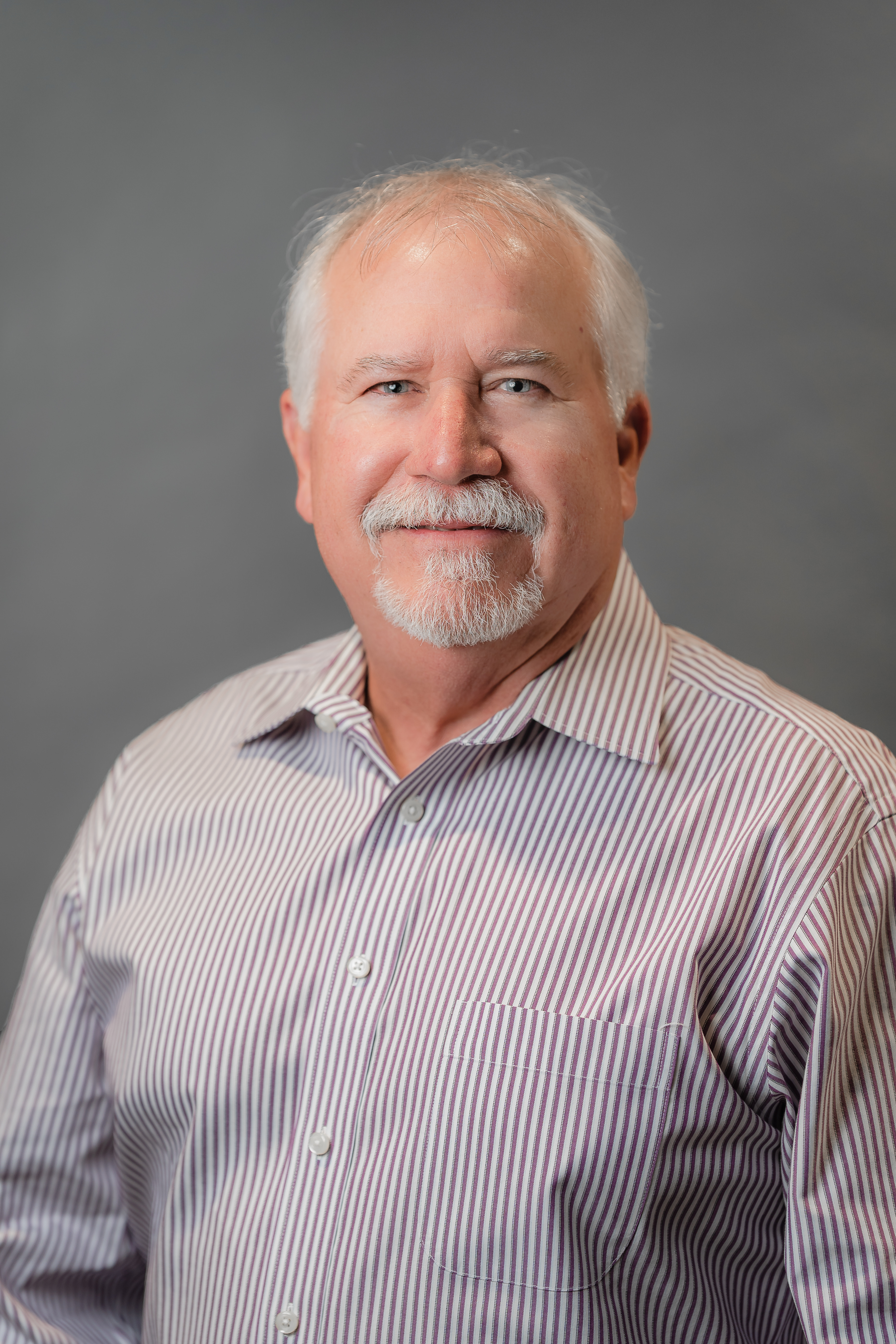 Randy Berling is retired from the Office of the State Attorney, Fourteenth Judicial Circuit. Prior to retirement he was employed as the Executive Director responsible for all budgetary issues, personnel matters and implemented the worthless check diversion program and the Victim Advocate program. Prior to his role as Executive Director, Randy investigated criminal cases involving economic crime and consumer fraud. During his professional career, Randy served on numerous local boards such as the Boys and Girls Club, Catholic Charities of Northwest Florida and was a founding member of the Gulf Coast Children's Advocacy Center. Presently he serves as a member of the Tyndall Federal Credit Union Supervisory Committee. Randy is married to his wife Dawn who retired after teaching for 32 years for the Bay District Schools. They enjoy spending time with their daughter and her family who live in Pensacola. Their hobbies include hunting, fishing and outdoor cookouts with friends at their second home in Gulf County, Fl.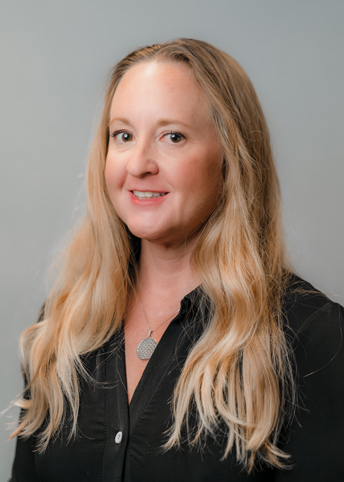 Stacey Dyer is an accomplished accounting professional with over 20 years of experience in finance across diverse sectors including defense contracting, non-profit, and transportation. Currently, Stacey is the Procurement Manager for ISPA Technology, a defense contractor providing services to our military across the globe. Stacey joined the Supervisory Board for Tyndall Federal Credit Union in 2021. Stacey earned Bachelor's degrees in Finance and Economics from the Warrington College of Business at the University of Florida.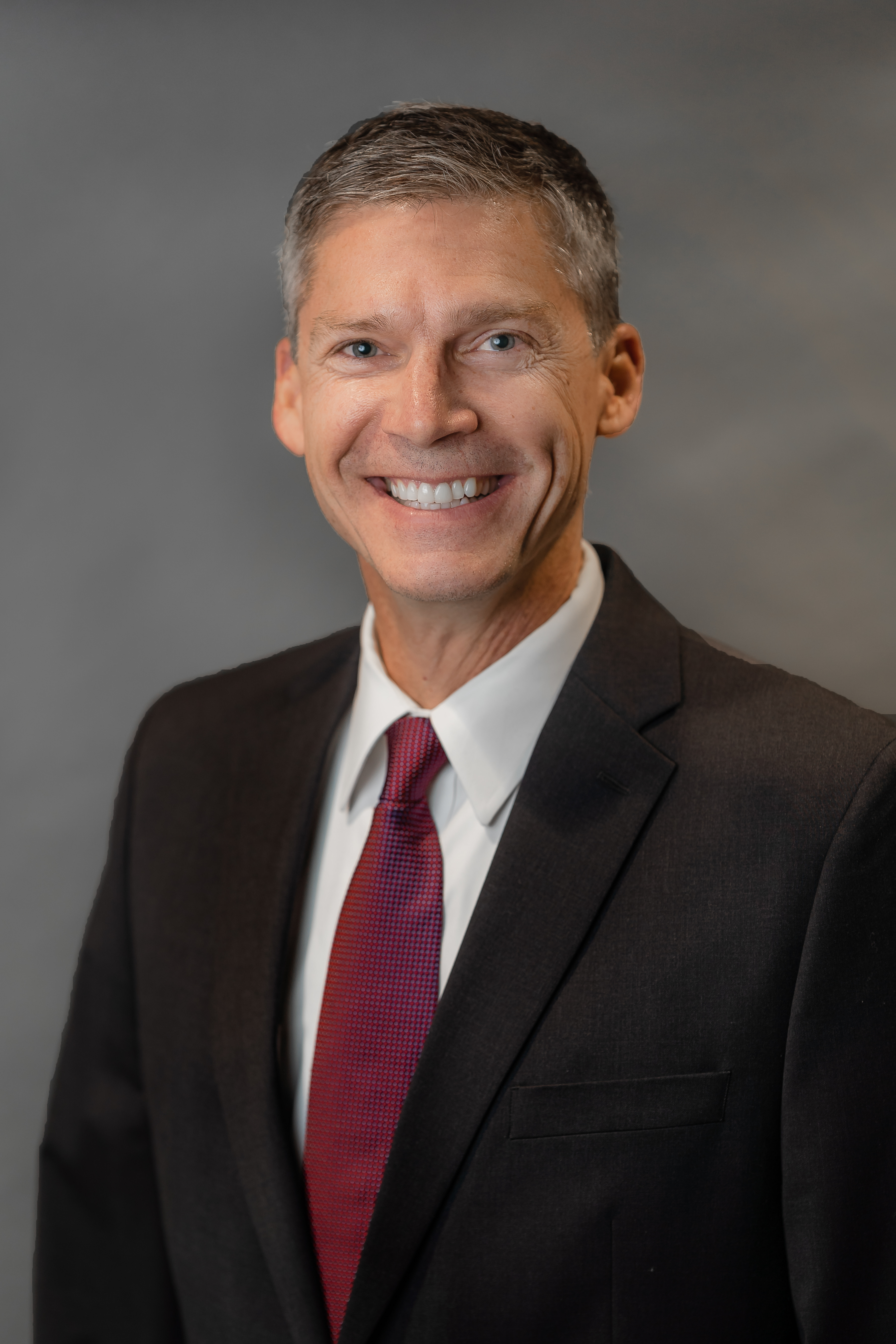 Christopher Morton is a retired Air Force and Air National Guard F-15C instructor pilot who currently flies for Delta Air Lines. As an officer and professional pilot with more than 30 years of experience, he has led people and projects, ensured compliance, improved processes and effected change throughout his career. Chris is a member of the Lynn Haven United Methodist Church where he has volunteered in numerous leadership roles. He is passionate about personal finance and facilitates classes to help people get out of debt and build wealth. Chris is a member of the Supervisory Committee at Tyndall Federal Credit Union. In this role, he is responsible for accurate financial statements and sound management practices. This is Chris' first position within the credit union.
---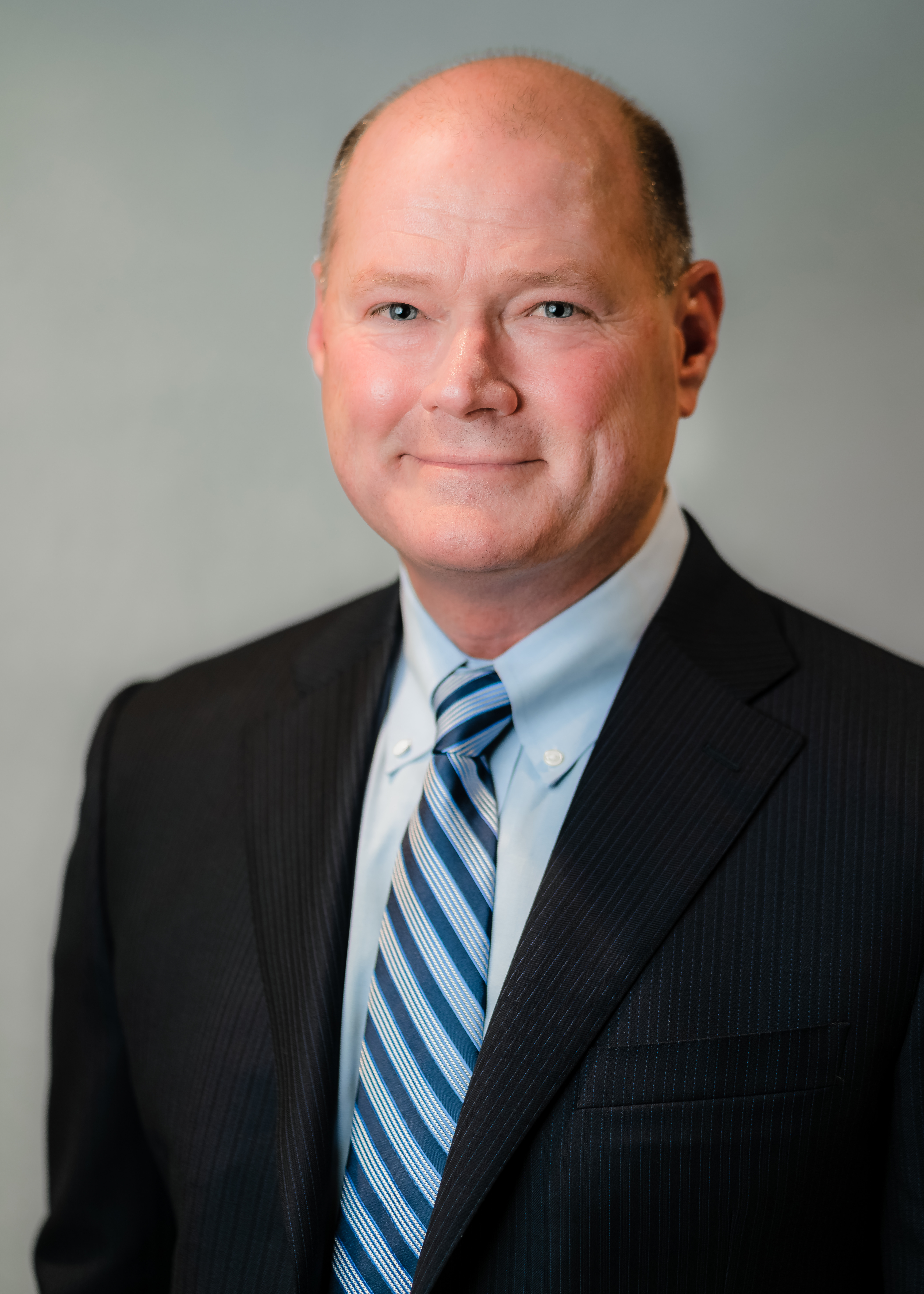 Jim Warren
President/CEO
Jim Warren has been a credit union leader for more than 30 years. He joined Tyndall Federal Credit Union as President and CEO in 2004. Throughout his career, Jim has been steadfast in his commitment to maximizing member value by offering some of the best loan rates and lowest fees in the nation. Year over year, Jim has ensured operating expenses and marginal costs are maintained below comparable industry peers and he has overseen the distribution of tens of millions of dollars in profit sharing directly to members. At the same time, Jim has substantially increased employee training, development, salaries and benefits, including tripling 401k benefits.
Over the years, Jim has been actively involved throughout the community, including serving as Board President, Vice President, Secretary, and Nominating Committee Chairman for the Gulf Coast State College Foundation. He has also been Vice Chairman of the Board of Directors for the Bay County Affordable Housing Committee and Chairman of the Bay County American Heart Association Heart Walk.
Jim has longstanding ties to Bay County stretching back decades. He has been married to Linda Warren, a first-grade teacher in Panama City and a graduate of Gulf Coast State College and Florida State University, for nearly 40 years. They have one son who graduated from Mosley High School and is now an attorney based in Charlotte.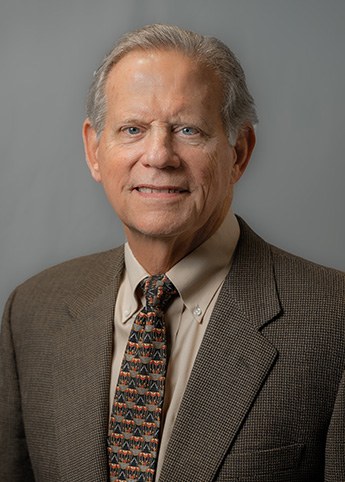 David Feldman
Executive Vice President/General Counsel
David Feldman is a practiced trial lawyer with more than four decades of experience representing businesses, educational entities, and non-profit organizations. Dave attended Louisiana State University where he received his Bachelor of Arts in Political Science. He also served as a U.S. Army Infantry Officer from 1970 to 1972, and was employed at the NASA-Lyndon B. Johnson Space Center from 1972 to 1976. While serving at the Space Center, Dave obtained his law degree from South Texas College of Law in Houston, Texas. David was a partner in the nationally known law firm of Vinson & Elkins and also served as the City Attorney of Houston. Most recently, Dave was a partner in the law firm of Feldman & Feldman of Houston, Texas.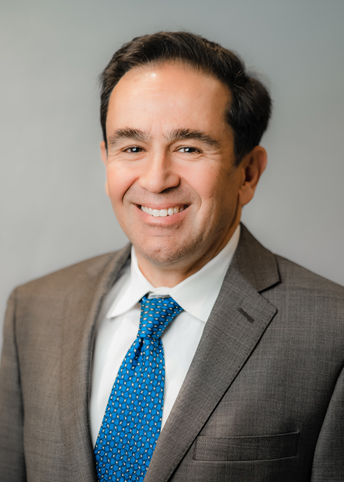 Kamil Sakici
Executive Vice President/CFO
Kamil Sakici, CPA, is the Executive Vice President and Chief Financial Officer of Tyndall Federal Credit Union. Kamil has a diverse business background that includes nine years of experience in the manufacturing sector and over 20 years in the financial services industry. Kamil was awarded the Illinois CPA Society Bronze Medal in 2004 and holds several degrees including Master of Science in Accountancy from DePaul University, Master of Science in Management from Boston University, and Bachelor of Arts in Political Science and International Relations from Bogazici University.


In his current role at Tyndall, Kamil is responsible for Accounting, Finance, Investments, Property, Compliance, Risk Management, and Strategic Planning. Prior to joining Tyndall, Kamil served as EVP, Chief Financial Officer at Great Lakes Credit Union in Chicago, IL.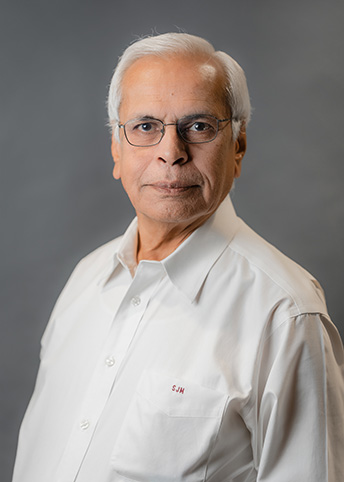 Satish Mehta
Senior Vice President/CIO
Satish Mehta has an extensive background in financial services and technology, working in the credit union and fintech sector for more than 30 years. Currently, Satish serves as Senior Vice President/Chief Information Officer at Tyndall Federal Credit Union, and he previously supported the credit union as a consultant. He has held multiple leadership roles at different institutions and most notably, he served as Chief Information Officer at Service Credit Union (a $4B credit union with 200,000+ members) in New Hampshire. Satish excels at strategic planning, staff development and cost control.
Satish has a bachelor's degree in business and information technology, along with a certificate in programming. Satish's current responsibilities include networks, I.T. Services, Core processing system, budget, compliance, risk mitigation, and strategic planning. In his free time, he enjoys spending time with his wife, daughters, and two new grandsons.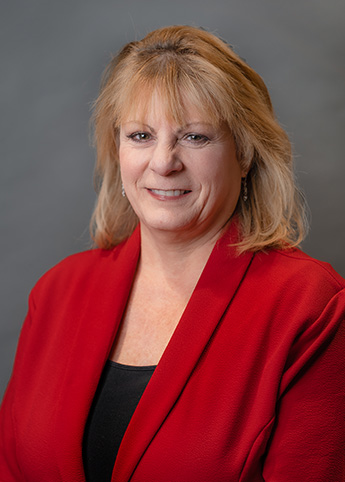 Laura Rendell
Vice President of Branch Operations
Laura Rendell has an extensive background in the financial services industry with expertise leading day-to-day operations, sales, service and compliance for over 38 years. Laura is currently the Vice President of Branch Operations, overseeing our branch locations and Contact Center. Laura has held multiple leadership roles at different institutions, including Vice President for Hancock Bank (formerly Peoples First) before joining Tyndall. Laura is a proven leader who excels at project management, streamlining processes, and improving efficiencies throughout the organization. Laura works closely with the Consumer Lending, Member Service, Branch and Marketing teams as well as ensuring compliance on the state and federal levels. In her free time, Laura enjoys spending time with her family and dogs and visiting the beautiful Emerald Coast.
Seth Spiro
Senior Vice President/CMO
Seth Spiro is an accomplished business leader who has managed marketing communications across multiple sectors including financial services, publishing and NGOs. Currently, Seth is the SVP Chief Marketing Officer for Tyndall Federal Credit Union, overseeing product marketing, member engagement, media, digital marketing and communications. Prior to this Seth was the CMO for Finca Impact Finance, a Washington DC based microfinance network with operations in 20 countries and serving more than two million customers. Seth held marketing leadership roles as the Director of Brand Marketing and Advertising for the American Red Cross National Headquarters and Academic Marketing Manager at the publisher Alfred A. Knopf, a division of Penguin Random House. Seth also served for two years as a United States Peace Corps Volunteer in Thailand. Seth earned his Bachelor of Arts from New York University and his Master's in Management from the University of Maryland.