Tyndall offers our members convenient and easy choices for banking with us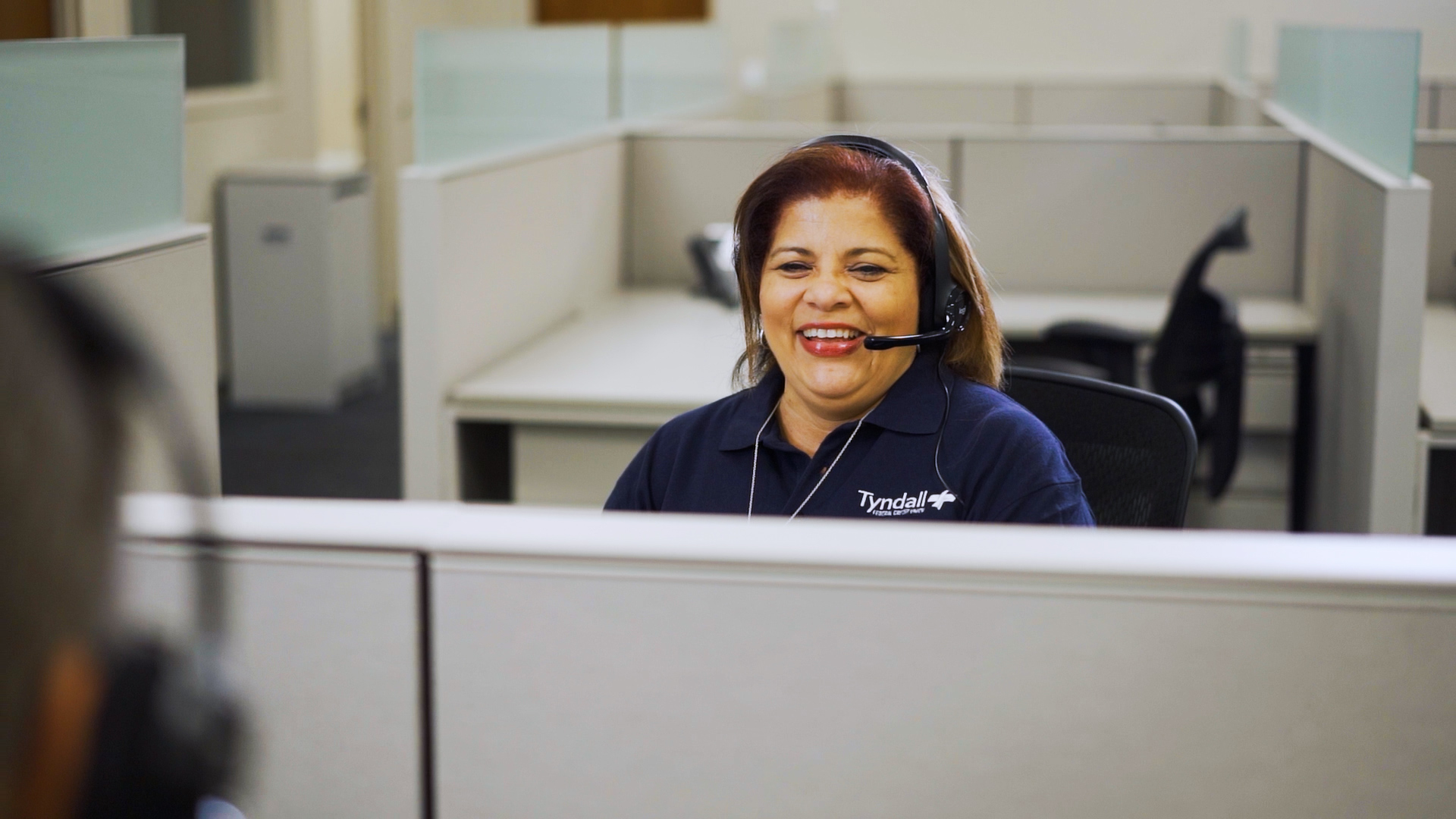 Download the free Tyndall Mobile Banking app
You can use our Online Banking app for nearly all of your banking needs, available 24/7.
---
Download the free Tyndall Video Banking app
Speak face-to-face with a Tyndall representative. Live agents are available Monday through Friday 8:30am – 5:00pm.
Other convenient and easy banking options
Log in to
Online Banking
, click the menu button, then Contact Us, and start a Live Chat with an agent- available Monday through Friday 8:30am – 5:00pm.
To enroll, log into Online Banking, go to tools, select text banking and follow the prompts. Once enrolled you can text simple commands such as (B or Bal) to receive your checking or savings account balance via text. Based on your provider charges and restrictions may apply. Learn more about
Text Banking.
Deposits or withdrawals can be made 24/7 at any of our Tyndall ATMs in Bay County; use our ATM locator (visit Tyndall.org and click
Branches & ATMs
near the top of the page). You can also use any
All-Point Network of ATMs
with over (55,000 surcharge-free ATMs nationwide to choose from). Conveniently located inside of Winn-Dixie grocery stores, CVS, as well as any Publix Presto! ATMs.
Key Contacts
Our call center is open Monday through Friday 8:30am – 5:00pm. Our average wait time to speak with an agent is about one-minute. 850-769-9999
850-747-4200
78-GENIE (784-3643)
850-769-9999; 8:30 a.m. to 5:00 p.m. (Central)
Toll-free: 888-896-3255
Fax: 850-747-4215
Direct Dial: 850-747-4321
Toll-free: 877-747-4321
850-747-4150
Toll-free: 888-896-3255, ext. 8150
850-747-4316
Toll-free: 877-747-4321
To Activate, Change your PIN, or Report a Tyndall card Lost/Stolen
Debit Cards: 866-906-4172
Credit/HELOC Cards: 855-477-1153
For Lost/Stolen Tyndall Credit Cards, you may also call:
800-847-2911 (outside the United States, call collect 303-967-1090)
Collateral Insurance Lien Holder Mailing Address
Collateral Insurance Lien Holder Mailing Address:
Tyndall Federal Credit Union
Attn: Customer Service
P.O. Box 940819
Maitland, FL 32794
www.myinsuranceinfo.com
Telephone (800) 523-6404, Fax (800) 709-4825
Mailing Address

Tyndall Federal Credit Union
C/O Employees Name or Department Name
P.O. Box 59760
Panama City, FL 32412-0760

Overnight Mailing Address
Tyndall Federal Credit Union
C/O Employee Name or Department Name
909 East 23rd Street
Panama City, FL 32405
---
Other Useful Information and Contact Numbers
Tyndall's Routing Number: 263183175
Tyndall Federal Credit Union ATMs - To report a problem with an ATM after business hours, please call 850-769-9999, press 9, and extension 8181 to leave a message. Please do not use this number to report problems with your card; it is strictly for problems regarding the machines themselves. In your message, please be sure to leave details about the location of the specific ATM that is causing a problem.
If you are clicking on a link on Tyndall's site and it does not work, try holding down the Ctrl key on your keyboard while you click on the link. This temporarily disables your pop-up blocker, which may be interfering with the link.
Have you moved recently? It is very important that you let Tyndall know of any changes in your address or other personal information. If you have changed your address, name, phone number, email address, etc., please remember to update your personal information with your Credit Union as soon as possible. You may call us, visit one of our branch locations or update your information (address, phone number, and email address) through Online Banking.

Also, when you request that the information be updated on our records, remember to update the information on all accounts you may have with Tyndall - your IRA, your children's accounts, your business account, your Trust account, etc.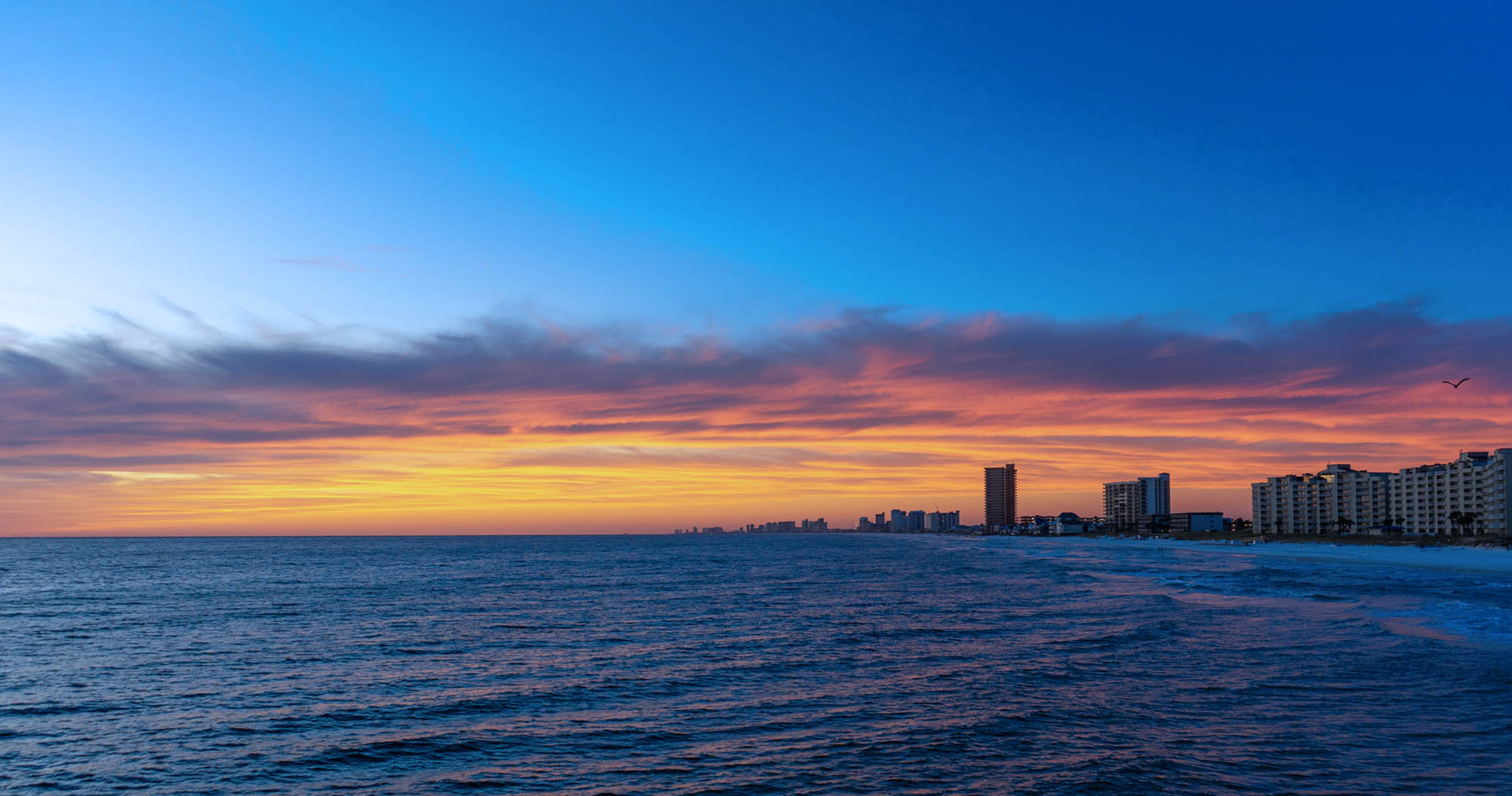 Have a question about Tyndall?
Please do not include any account information when submitting this form.