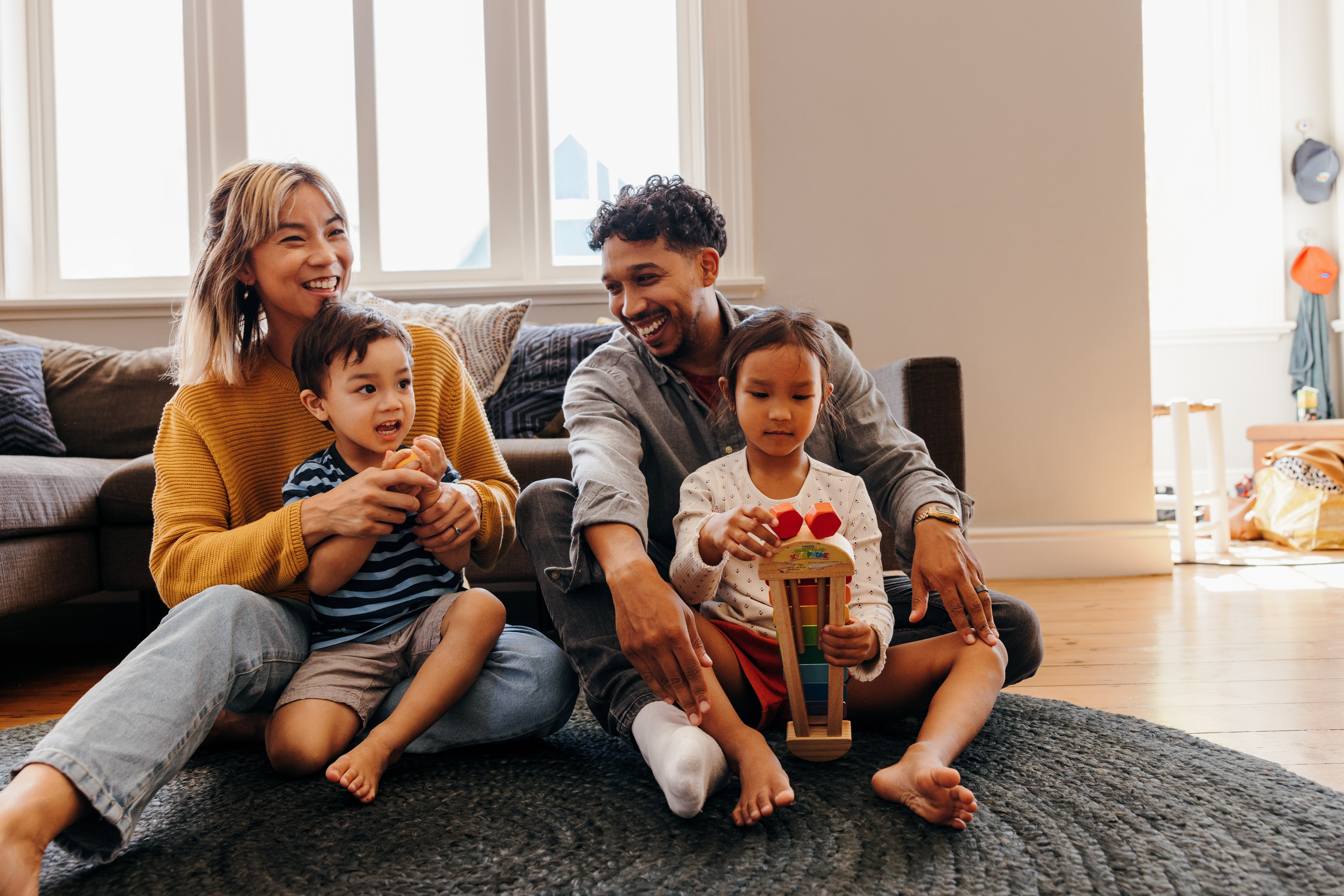 Buying your first home can be stressful, but our Tyndall Mortgage Team will be right there through the entire process with mortgage experts and information to address questions and concerns.
How do you start the process of buying a house?
The challenges of being a first-time homebuyer can be intimidating, but a trusted Tyndall mortgage specialist is here to help you every step of the way. During the home buying journey, from dreaming, to buying, and to living in a home of your own, there are many processes and lots of details involved.
How can I get my credit report immediately?

One of the things we will consider is your credit score and credit report. Before you start home shopping, it's a good idea to know what is on your credit report. You can obtain a copy of your credit report for no charge at AnnualCreditReport.com, which allows consumers to receive and review their credit report once a year from each of the major credit bureaus. Take a look at your credit report and be upfront with the loan officer about any issues so there are no surprises down the line.
How do you get a pre-qualification letter?
After our mortgage specialist reviews and approves your credit report, documents, and employment, you could be issued a Pre-Qualification stating you are qualified to borrow up to a certain amount of money at a specific interest rate, it is not a guarantee to finance whatever home you select.
Pre-Qualification Letter
When you begin to work with a realtor to view homes, most sellers will want to see a Pre-Qualification Letter when you submit an offer on the home you would like to purchase. Our mortgage team will furnish you with a letter outlining your pre-qualification status. This means the loan will be approved when an offer is made, the seller has accepted it, and all the conditions stated by the mortgage team have been verified.
What are the next steps
After you have been pre-qualified and you select a home, you will need to provide:
the purchase contract (official agreement between you and the seller)
the appraisal (your lender will order this appraisal on your behalf after you go under contract)
other inspections that may be required for homeowner's insurance purposes; such as a home inspection, termite inspection, etc.
How do down payments work?
A down payment is the money you pay upfront when you take over ownership of your new home. It is the cash you bring to the table to buy your home at the time of closing. A down payment is usually a percentage of the purchase price typically ranging from 5% to 20%. To calculate the amount of the down payment, multiply the percentage as a decimal fraction by the home price. For example, if the down payment is 20% simply multiply the purchase price by .20.
What is Private Mortgage Insurance (PMI)
Private Mortgage Insurance (PMI) protects lenders against loss if a borrower defaults on his mortgage. Most lenders and lending institutions require PMI if the loan is more than 80% of the purchase price.
What Type of loans are available at Tyndall?
What can I expect during the closing process
Your lender will start the process of scheduling the closing on your home once all of the applicable documents have been received and reviewed. At closing, you sign papers on your loan as well as pay any applicable fees, taxes and service charges to finalize the sale. Closing costs can be anywhere from 2% to 6% of the purchase price. You will need to budget for these costs when you decide to purchase your home.
What Should I Know After My Mortgage Closes?
It is critical that you understand how your mortgage works and monitor what is happening with your loan. Watch your payments for changes in tax and insurance costs, these usually occur at the beginning of a new year and you'll be notified in advance on your monthly mortgage statement.
While the mortgage process may be long and seem complex, it's also very rewarding. Contact a member of our mortgage team to find the home loan that is right for you.
Federally insured by NCUA
NMLS #597599