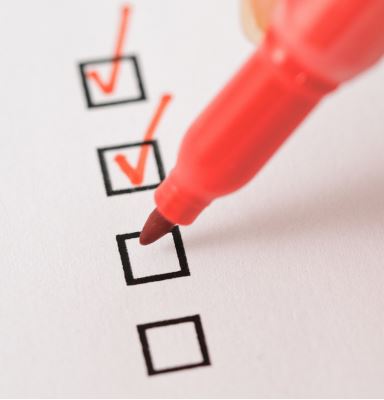 Many of you have years of experience in how to get your home, family and pets ready when a storm is headed your way. But, do you know how to prepare when it comes to your finances?

Check your emergency plan for these important items:
Emergency Cash
During an emergency, ATMs throughout the projected storm path will often dispense a limited amount of money per day. Consider your need for emergency cash - will you have enough cash to pay for immediate needs? Plan ahead and withdraw emergency cash early. Remember - in addition to Tyndall ATMs, you may also use Publix Presto! ATMs and Allpoint ATMs, are surcharge-free when you use your Tyndall debit or credit card. Find the
surcharge-free ATM
nearest you. You may also use Tyndall's Mobile app to locate branches and ATMs.

Branch Locations
All of Tyndall's branch locations continue to operate until they must be closed for storm preparation and employee safety. They re-open for business as soon as possible once the threat has passed. Please check our
website
,
Facebook
, and your email for the most up-to-date information regarding branch operations, including information regarding which branches are open, which ones may be closed, any special operating hours that may be in effect, etc.
Electronic Access
Be ready to bank anywhere …anytime. Your financial planning doesn't stop when storms roll in. By enrolling in Tyndall's e-
Services ahead of the storm, you can quickly and easily access your funds wherever you are—even if you need to evacuate for a storm. Take full advantage of e-Services like
Mobile Deposit
,
Online Banking
, Bill Pay,
Card Controls
and more.
Financial Information
Keep a record of your account and billing information (for your financial institution, utilities, credit cards, investments, etc.) in a secure place. This information may come in handy in case of emergency. Remember, your bills will still be due, even if you have to evacuate for a storm. Be sure to have your budget planner in a safe accessible place. You may not have access to your mail to remind you, so you should have this information available.
Important Documents
Protect birth certificates, social security cards, wills, durable powers of attorney, insurance cards and policies, medical records and medications, marriage certificates, special photos, your pet's shot records, etc. all of your valuable documents. Store them in a secure location, where they are unlikely to be damaged by the storm's impact or take them with you. That way if your home is flooded or destroyed, you aren't searching for your valuables in the wreckage.
Tyndall Credit Card
Your Tyndall Credit Card can serve as the extra "cash" you may need during the preparation or evacuation process. Because access to cash at ATMs may be limited during a storm, it is important to have at least one credit card with you to cover travel expenses; be sure that you have plenty of credit available on the card(s).
Contact Information
Make sure we have your current address, email address, and phone numbers so that you will receive pertinent correspondence regarding your membership, your account(s), and the credit union. To update your contact information, simply log into Online Banking and click on the "My Profile" link at the top of the page. You may also "Chat" with us through
Online
Banking.


Fraud & Scams
During times of natural disasters, the crooks seem to come from everywhere to prey on unsuspecting victims. Protect yourself.
Log into Online Banking regularly to keep an eye on your account information. If you notice unusual activity on your account, report it immediately so we can take steps to protect your account.
Do not provide your account or personal information to anyone unless you initiated the contact and you are certain you are speaking with the correct person. Remember, Tyndall will never contact you and ask for your personal information.
In times of disasters, scammers pretend to be insurance agents, contractors, government representatives, even your financial institution in the hope that you will trust them and give them your information.

Make sure you and your family are safe and prepared this hurricane season. Read more on what you need to know about preparing for a hurricane on our blog.