Tyndall proudly sponsors the Chipola Area Habitat for Humanity 2022 Women Build.
Chipola Area Habitat for Humanity, a 501(c)3 non for profit organization dedicated to providing safe and decent homes for families in need of affordable housing, held their annual Women Build event. By recruiting, educating and inspiring those in our community to fundraise and build, lives are transformed.

This event spotlights the homeownership challenges faced by women and addresses these issues head on through the collective power of women across the community.
Making an impact on our local communities
All women who wanted to learn how to build and construct a home were invited to join. No experience was necessary. Volunteers worked under the guidance of construction professionals, and alongside other volunteers and future Habitat homeowners. Whether they are learning new skills or simply adding a few to your tool belt, this is a rewarding experience for all involved and improves the community that we share. The event was June 10th 2022 from 7:30 am to 4:00 pm.
Our very own Tyndall employees from Marianna branch, Haleigh Kahle and Dana Green attended, and volunteered.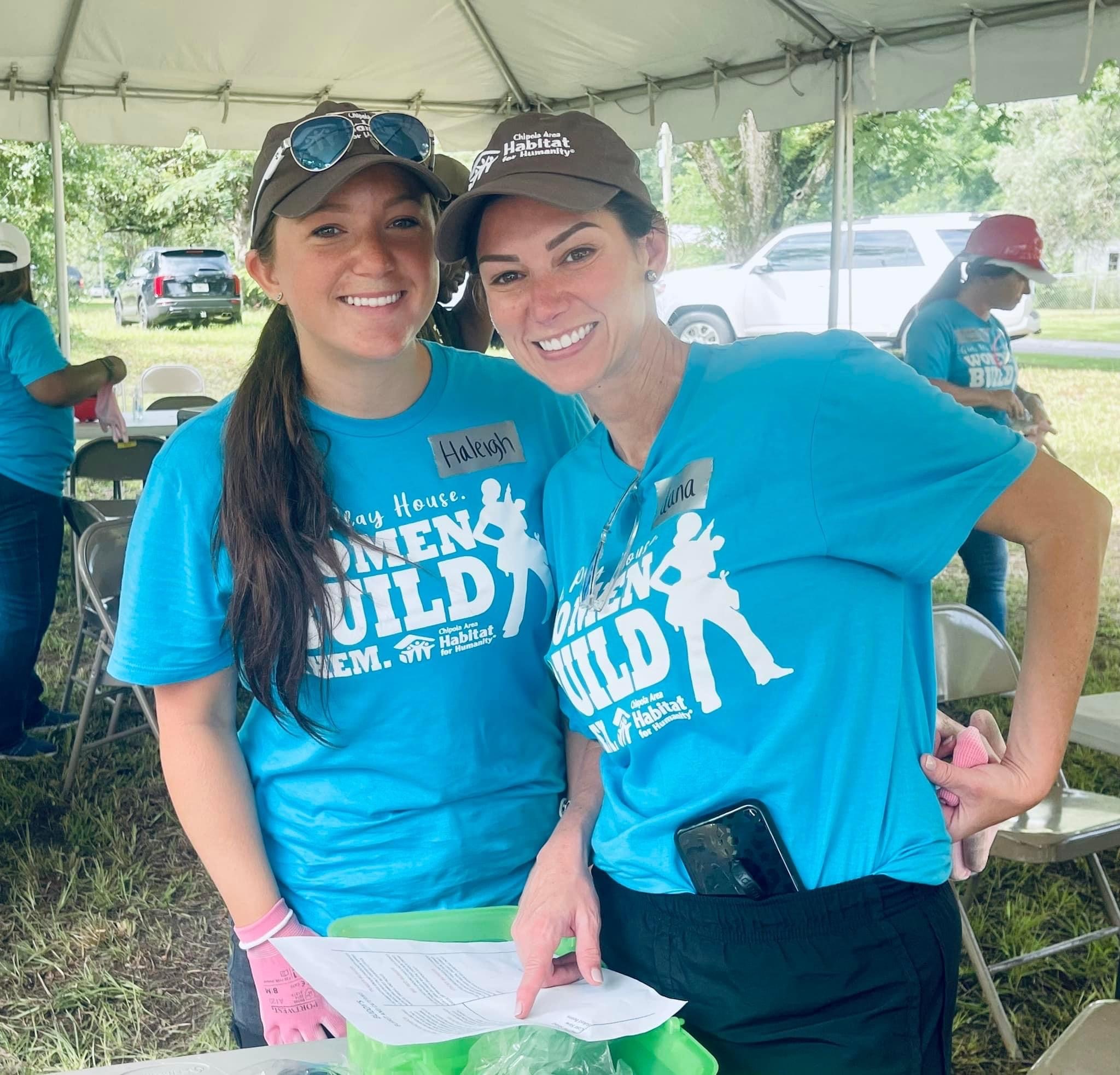 Do you know of a 501(c)3 non for profit organization that could use a sponsorship?