Membership FAQs
Thinking of becoming a member, this is the place with all the answers.
Why Join Tyndall?
Is my money federally insured if it is in a credit union?
Yes. Your deposits are insured to at least $250,000 by the National Credit Union Administration (NCUA), a U.S. government agency.
What is a credit union?
A credit union is a not-for-profit financial institution formed by a group of people who have a common bond. You must qualify for membership in a credit union by showing that you share that common bond with the other members of the credit union. Members pool their money together to provide loans, deposit products, and services to each other. Any profit earned by the credit union is put directly back into the "pool" of funds so that the credit union can keep fees and loan rates low, while paying the best possible rates on deposits.
Why should I choose Tyndall over the other credit unions in the area?
Tyndall has a long record of trust and has been proudly serving its members since 1956. We stand as one of the strongest financial institutions in the nation, with over $1.9 billion in assets and over 115,000 members worldwide. Our commitment is a focus on integrity, service, and excellence. This occurs in many forms, from offering better rates on loans and savings to low or no fees on services, conveniences that make banking simple, and guidance that helps members better manage their daily finances.
Why should I join a credit union instead of a bank?
For more than 8 decades, credit unions have been the original consumer financial protectors. We are not-for-profit, member-owned financial cooperative that provide the same financial services that traditional banks do, but that's where the similarities end. Every credit union member is a shareholder because they're all individual owners.
Membership in a credit union means fewer fees, better rates, and higher savings return, easier access to credit, and better, more personalized service. Today, 120 million American consumers (10.3 million in Alabama, Florida, and Georgia) continue to choose credit unions as their financial services partner. Credit unions continue to advance our not-for-profit, collaborative mission pre, during, and post-pandemic. We invest in the financial health and security of every community. Tyndall remains committed to ensuring that our members have access to safe, affordable services that work for their individual needs and help them achieve their financial goals.
---
Who Can Join?
If I leave my employer or move away, do I have to close my account at Tyndall?
Absolutely not. Once you are a member of Tyndall, you're always a valuable part of our credit union family. Even if you move out of the area or leave your current employer, you remain a member until your account is closed. We offer free, convenient services such as
Online Banking
,
Mobile apps
,
GENIE24
(our telephone access system),
Mobile Banking
,
Mobile Deposit
, and the Contact Center to allow you to do your banking from anywhere in the world.
Can my family members join, too?
Immediate family members of anyone in the Tyndall Federal Credit Union Field of Membership are eligible to join us, regardless of where they live. Immediate family members include your spouse, child, sibling, parent, grandparent, grandchild, stepparent, stepchild, step sibling, and adoptive relations. For example, if your sister lives in Wyoming and is looking for a new car at a great rate, recommend that she apply for her loan at Tyndall; she qualifies for membership because of her relationship to YOU.
In addition to your family members, members of your household are eligible for membership, whether or not they are related to you. A household member includes any permanent household member living in the same residence and maintaining a single economic unit. Sorry, but this does not include people who live temporarily in a residence (visitors), fraternities, sororities, apartment/condo complexes, or boarding houses.
What does it mean to be a "member" of Tyndall?
At Tyndall Federal Credit Union, we are dedicated to your home. In fact, we have member-owners. When you open your initial share account, you become an owner of Tyndall, which allows you access to the many convenient products and services that we offer. We strive to regularly give back to our members in the form of low to no fees, lower loan rates, and higher deposit rates.
What is a Field of Membership? Why can't just anybody join the credit union?
Credit unions are not-for-profit financial institutions that are made up of one or more groups of people who have a common bond. The Field of Membership is simply a description of the various common bonds that may be used to establish membership eligibility. For example, you may have a common bond with others in the credit union based on your employer, the community in which you live, or the school you attend. Membership is restricted to specific groups because a credit union is a financial cooperative; members pool their funds to provide financial products and services to each other, with all profits going back into the cooperative.
Can I join Tyndall Federal Credit Union?
Membership is open to you if you work for or belong to any of the groups shown in our Field of Membership. The Field of Membership includes our core military and government (local, city & state) groups, as well as many companies in the Panhandle area of Florida and in Alabama.
In addition, you may be eligible for membership if you live, work, worship, or go to school in Bay, Gulf, Walton, Jackson, Leon, Okaloosa, Franklin, Calhoun, Holmes, or Washington Counties in Florida, or in Houston, Baldwin, or Mobile Counties in Alabama.
Find out if you're eligible by reviewing our Field of Membership.
---
How Do I Join?
What documents are needed for identification?
Two forms of identification are required to open a new membership.
Accepted Forms of Primary ID:
Current and unexpired Driver's License
Current and unexpired State Issued ID
Current and unexpired US Passport
Note: If address on provided identification is not in the membership area, a copy of a lease, utility bill or other proof of residence will be required.
Accepted Forms of Secondary ID:
Current and unexpired US Military ID
Social Security Card
Insurance Card
Student ID Card
Utility Bill
Birth Certificate
Property Tax Bill
Firearm License
Voter Registration Card
Organizational Membership Card
Is there a minimum deposit required to become a member?
Yes. To open your Regular Share (Savings) account and establish your membership with Tyndall, we require an initial minimum deposit of $5 (which is your required share in the credit union). You must provide us with your Social Security Number and a photocopy of two forms of identification, one of which must be a primary ID with your photo and signature. That may be your U.S. driver's license; U.S. military or dependent ID; passport; or ID card issued by federal, state, or local government.
Once your savings account is open, you may take advantage of all of our products and services. Your savings account, with the required $5 minimum balance, must remain open in order to maintain your membership.
Once I join the credit union, how long do I have to wait to apply for a loan or open a checking account?
There is no waiting period. Once your account is opened, you can open a checking account or apply for a loan right away. In fact, most people do them at the same time.
How do I join Tyndall Federal Credit Union?
---
Tyndall First Frequently Asked Questions
How do I set up a Tyndall First Account?
How long does it take for my account to be set up online?
Most accounts are opened online within 2 business days as long as the application is fully completed.
If I already have a Tyndall Checking account can I open a Tyndall First account?
Yes, Log into Online Banking, Click Tools > Forms > under Account Maintenance select Upgrade to Tyndall First Account and complete the form to convert your account.
If I convert my existing Tyndall Checking account, will my direct deposit automatically convert to my new Tyndall First Spending account?
Yes, if your direct deposit is already going into your checking account then it would remain the same.
Why can't I visit a branch with a Tyndall First Spend account for everyday banking transactions?
To deliver this valuable and free account, we are only able to offer it as an online-only spending account as this account is designed for members that prefer to do their banking online and do not prefer to do teller transactions at a branch.
Can you define what an Online Only account is?
This means you can bank Online, Anytime, Anywhere! We can help you Online or through our Contact Center. This account is not a good fit if your primary banking preference is doing everyday teller transactions in person rather through Online Banking.
Can a Minor set up a Tyndall First Account?
No, you must be of legal age to open a Tyndall First account.
How do I set up my companion promotional Credit Card?
You can apply online at
Tyndall.org
, or through our lending center at 850-747-4321.
How does the Round up Savings work?
Say you do 2 spending transactions today both totaling .25 cents each, at the end of today we'll round those 2 spending transactions to $1 each and then automatically transfer the $1.50 from your Tyndall First Spending account into your savings account. Think of it as automatic savings and every transaction is rounded up to help you save for the future.
Can a member opt out of the automatic round-up savings feature?
No.
Can I order checks or get a check?
Yes, you can order through Online Banking as well as use Bill Pay through Online Banking.
When will I get my Debit Card in the mail?
10 to 14 Business days from the time your account is opened you'll receive it in the mail.
If you need the card quicker, you can order through Online Banking > Tools > Forms > Debit/Credit Card Request. Complete the form and under the "Delivery Type" select Card Fulfillment Center. You can then pick up your debit card the same day you're notified in Online Banking that your request is completed from the Lynn Haven Card fulfillment center.
*Cards can't be ordered until the account is funded
When will I receive the cashback every month?
Cashback deposits will be made on the last day of the month and posted into your Tyndall First Spending account on the last day of the month for that month's activity.
If I can't go to a branch, how do I make cash deposits?
You can make cash deposits at any Tyndall ATM.
How much can I earn in cashback?
1 % cashback up to $5,000 in debit card purchases spent each month with a maximum of $50 per month or $600 per year.
How does the Worry-Free from Overdraft: Fee Free Courtesy Pay up to $200 work?
We'll cover your point of sale transactions up to $200 negative with no fees. If you have a linked overdraft source such as your savings account or Tyndall Credit Card and you don't have funds in your Tyndall First Spending account, Tyndall will look to that overdraft source first and if no funds are available you can go negative up to $200 with no fees.
Example: You have $100 in your Tyndall First Spending Account and $50 in your Savings Account and you go to the ATM and withdraw $350 from your Tyndall First account it will withdrawal the $100 from your Spending account, and the $50 from your savings account, and the $200 Fee Free Courtesy Pay will cover the additional $200 with no fees.
When does the Worry-Free from Overdraft: Fee Free Courtesy Pay up to $200 start?
31 days after your account has been opened.
How does getting paid early work?
After your recurring direct deposit has been established we'll deposit your paycheck 1 business day early *Restrictions apply; Available for most employers.
Example: You typically get your payroll deposited on Friday, with getting paid early, Tyndall will deposit your payroll on Thursday so your funds are available early.
If I convert my existing checking account to a Tyndall First Spend Account, will I lose my debit card rewards points?
Yes, you will lose your debit card rewards points upon conversion. If the points balance is important, log into Online Banking to redeem them prior to converting your account.
---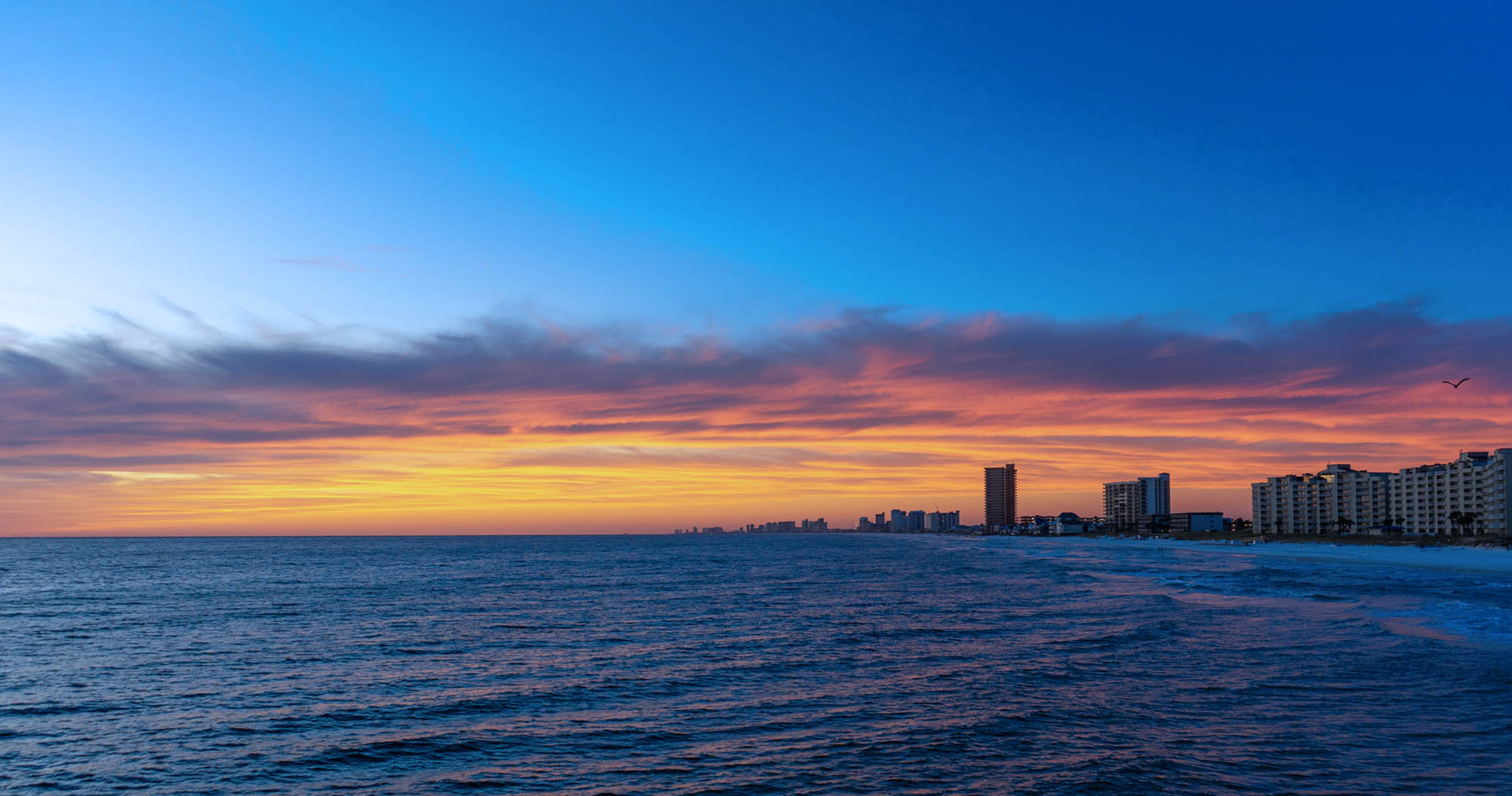 Have a question about Tyndall Membership?