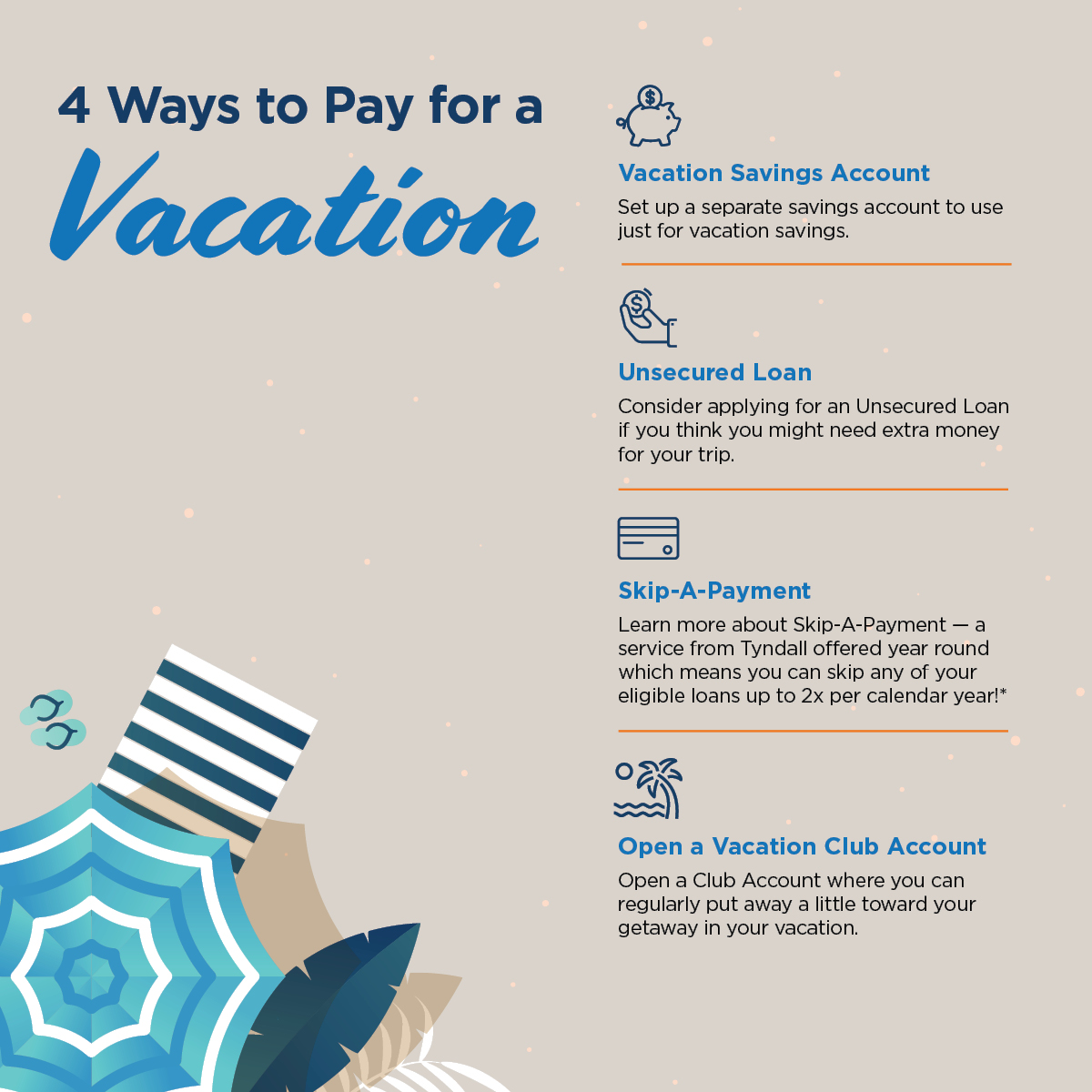 Set up a separate savings account to use just for vacation savings.
Consider applying for an Unsecured Loan if you think you might need extra money for your trip.

Learn more about Skip-A-Payment, a service from Tyndall offered year-round which means you can skip any of your eligible loans up to 2x per calendar year!

Open a Club Account where you can regularly put away a little toward your getaway in your vacation.

Last but not least: Start Packing!