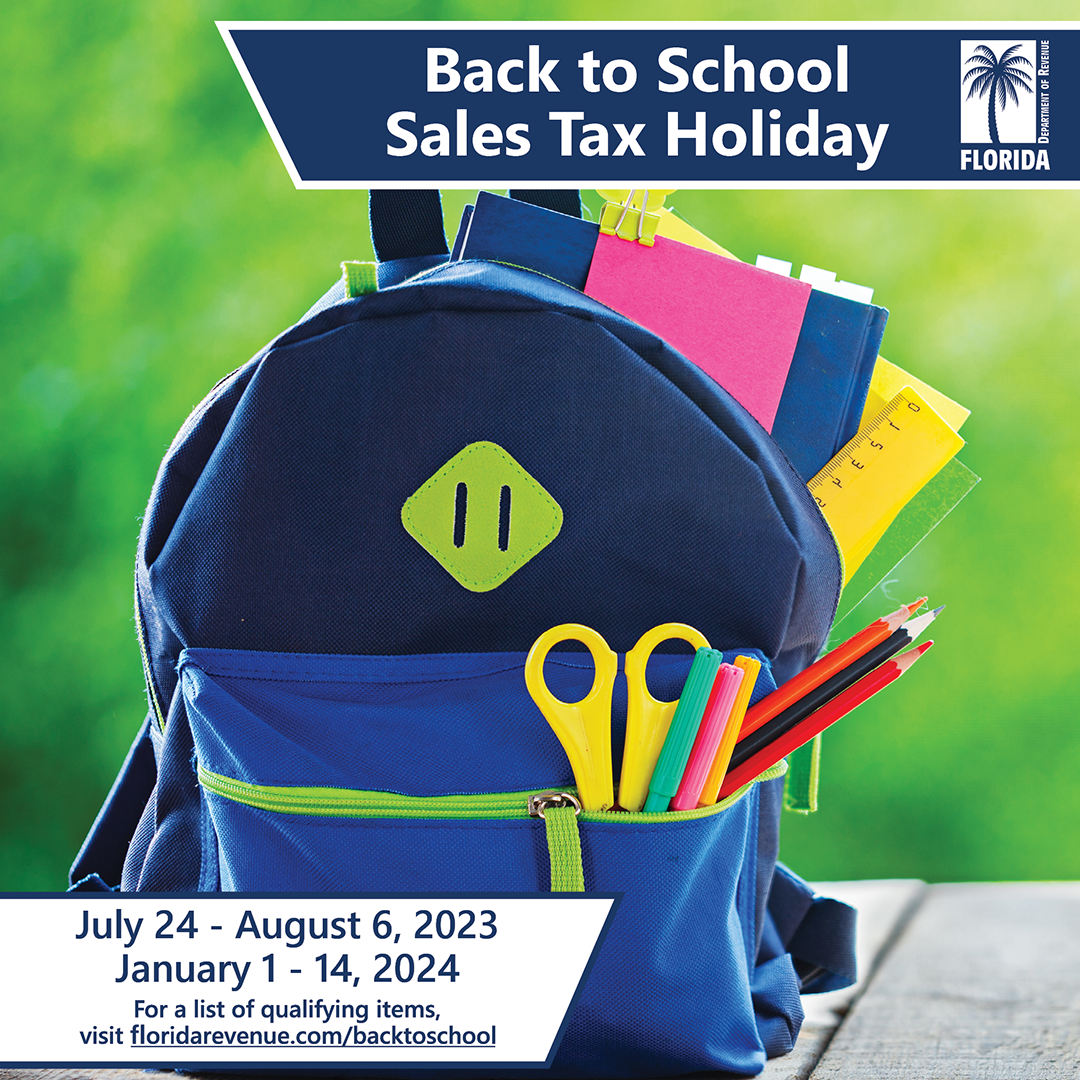 As students across the state of Florida prepare for the 2023-2024 school season, this year's Back-to-School Sales Tax Holiday has begun.
Consumers are able to purchase back-to-school supplies that qualify to be exempt from tax Monday, July 24th through Sunday, August 6th. This sales tax holiday was passed by the Florida Legislature and signed into law by Governor Ron DeSantis.
The following items are exempt from sales tax according to the Florida Department of Revenue:
Learning aids and jigsaw puzzles selling for $30 or less
Most school supplies selling for $50 or less
Clothing, footwear, and accessories selling for $100 or less
Computers and related accessories selling for $1,500 or less (when purchased for non-commercial and personal use)
For a detailed list of items included or information on items that are NOT included in the holiday, visit the Florida Department of Revenue's FAQ page.
If you miss out on this tax-free holiday, don't worry! There is a second exemption period from Monday, January 1st to Sunday, January 14th, 2024.
If you do not need to shop for back-to-school items, consider donating to your local school district. It makes a real difference to students, teachers, and parents in need!